OUR ACADEMY
Reaching out
from the golf course.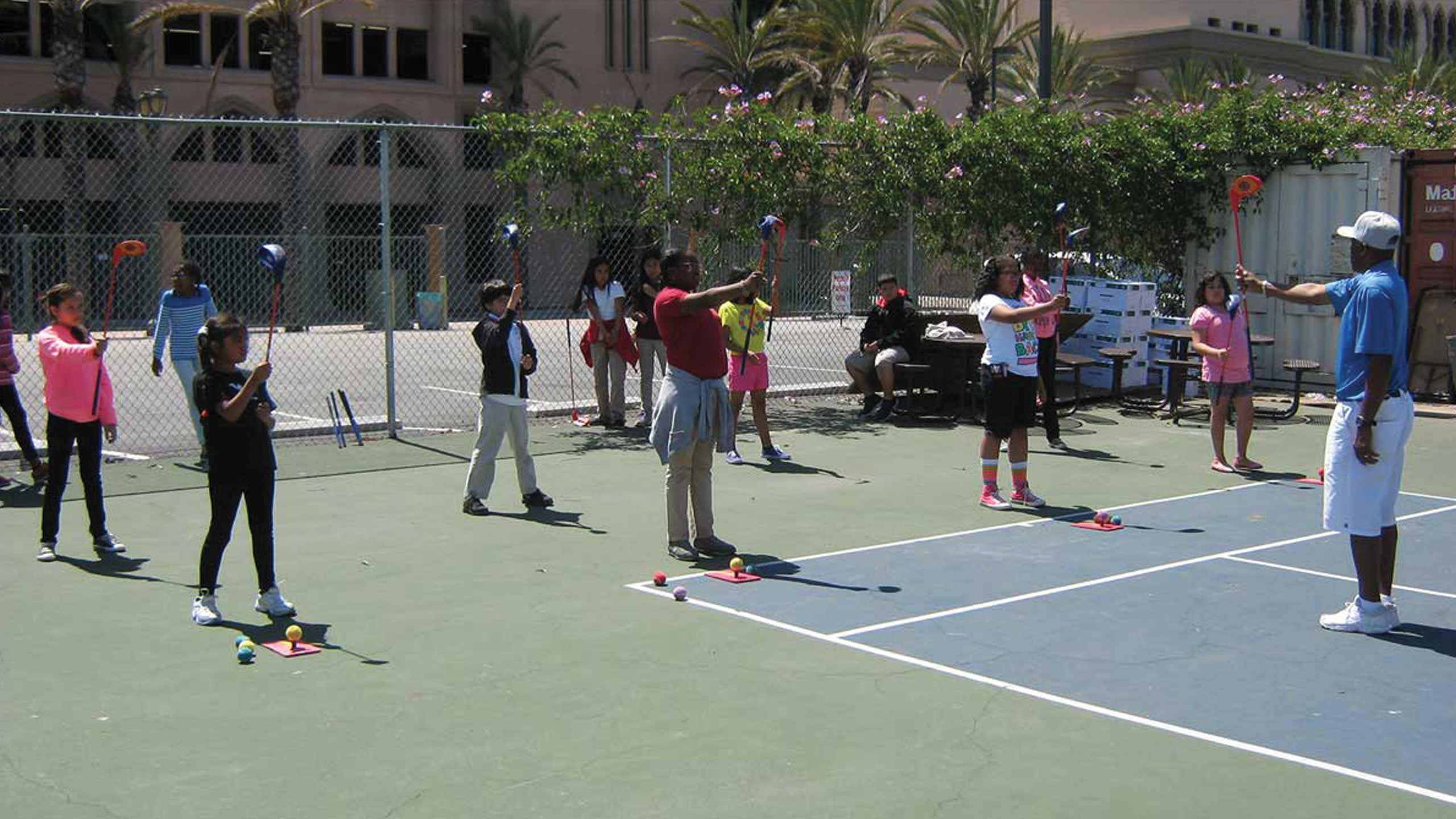 "Start where you are. Use what you have.
Do what you can."
—Arthur Ashe
When a child learns to play golf correctly they, almost without knowing, learn much more than how to hit a golf ball.
The Sixtyone Academy is a golf introduction, development, and integration program designed to eliminate misconceptions about golf, and barriers to playing golf.
Golf is a game of honor and integrity. The are no referees or umpires on the golf course. When a golfer breaks a rule, they are expected to penalize themselves.
Sixtyone reaches out from the golf course and connects young people with golf. The traditions and culture of the game does the rest.
Learning why golf is different and that hitting a golf ball is fun.
Accepting the challenge and moving on to the course.
Becoming complete and independent young golfers.
Want to get involved?
If you don't play golf, you should give it a try. We can help you do that. If you do play, you should help someone else learn the game. We can help you do that too.
Give us a call, send us an email or use this link to contact us. Let's talk about what you want to do.
TELEPHONE: (888) 272-1078