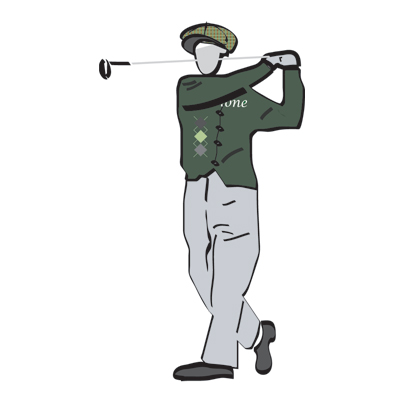 Se necesita un pueblo para criar a un golfista joven
Responsabilidad es igual a privilegios
¿Te gustaría que tu hijo fuera golfista? Esto es lo que debes hacer primero.
Tendremos una orientación para padres el Sunday, September 11th, 2022 @ Shandin Hill's Golf Club @ 3:15pm. También le invitamos a programar un chat virtual con los entrenadores de Sixtyone si lo necesita... en la orientación le informaremos sobre el equipo, la programación y todo lo necesita saber.
If your student is in High School and wishes to participate please fill out registration the same. High School parents will meet on a different date.
The Sixtyone Academy's introduction, development and integration system guide students from golf newbies to complete and independent young golfers.
1.
Alumnos de la Academia se unen a el equipo de golf on campus, at the golf course and online virtual chats.
2.
Las sesiones tienen cuatro temas principales: Autoconciencia y superación personal, estrategia y manejo de obstáculos, cultura y etiqueta, y Gozo y estado físico. Cada semana nos centramos en uno tema diferente.
3.
Los estudiantes ganan cubos por participar en sesiones. Y completar retos.
4.
Students earn buckets by doing the work. Buckets earn them rank and prizes. The more responsible they are, the more work they do, the more privileges and stuff they get.
Aquí hay una breve lista de cosas que debe saber y el trabajo simple que puede hacer para ayudar a su joven golfista.
Show up for parent orientation sessions or schedule a virtual chat to get answers for all of your questions and concerns about the Academy.
Revise la pagina de responsabilidades y privilegios. It's the basic guide for the things your child needs to know about how the Academy works.
Revise nuestro Código de la academia de golf with your child. This is their first step to becoming a golfer. The sooner they take it this step, the better.
When it is possible, help your child create their own golf-space. This is an area home (inside or outside) where they can practice safe and appropriate golf drills.
Descarge la Aplicación de Google Chat. Así es como equipo de golf los miembros se comunican y se mantienen conectados.
Únete a nuestra Sesiones de chat de Golf Talks mensuales.. Nos reunimos con los padres y otras personas el segundo miércoles de cada mes para hablar de golf. Es una excelente manera de mantenerse informado sobre el programa, conocer a otros padres y compartir ideas. Consulta el calendario para la próxima sesión.
Get engaged. We invite parents to learn to play golf too. Play golf in the yard. Play golf at the park. Play golf with your child at the golf course. Just play golf with them.
If you don't know anything about golf, here are a couple of videos to get you started. Aqui hay uno sobre conceptos básicos de golf. Aqui hay otro with a bit more detail. You don't need to know it all. You don't really need to know any of it. But, if you just start asking golf questions and using golf language, it will help your child pick up the game.
¿Qué es la Academia de Golf Sixtyone?
The Academy is a golf introduction, development, and integration program designed to help eliminate misconceptions and barriers in order to connect more young people to the positive aspects of playing golf.
¿Mi hijo puede participar?
En una palabra, sí. La Academia está abierta a todos los estudiantes. La participación, por lo general, comienza a los 10 años, pero hay excepciones. Además, los estudiantes de secundaria y recién graduados pueden participar a través de nuestro programa de Instructores, Caddies, Tutores y Monitores ("ICTM").
Currently, all San Bernardino City Unified School District middle school and 4th through 6th grade elementary students are eligible for program golf scholarships. Younger SBCUSD students, students outside of the SBCUSD, and ICTM members may also be eligible. Please Pongase en contacto si tiene preguntas sobre la elegibilidad.
Tenemos que comprara los palos de golf?
No. Golf clubs are provided thanks to support from the SBCUSD, and generous donations from others members of the community. We use a golf club exchange system that makes sure everyone has what they need. Students without clubs get clubs. Students that outgrow clubs can exchange their clubs. And, when students stop using their clubs, they return them so others can use them. Clubs are available.
When does it start, when do you meet and How do we sign-up?
Las sesiones introductorias del programa comienzan en varios momentos durante el año escolar. Las sesiones se reúnen varias veces a la semana. Para empezar, utiliza el formulario de arriba Para empezar.
The Game is a series of challenges. Some challenge the students above-the-neck, and some challenge their golf skills. Students that do the work and complete the challenges earn buckets. Buckets demonstrate commitment, discipline, and responsibility. La responsabilidad iguala a premios y privilegios..
Ese es el juego.
Mi hijo está en la escuela secundaria. ¿Cómo pueden involucrarse?
El programa Sixtyone ICTM es la oportunidad perfecta para que los estudiantes de secundaria participen. Contactar se con Sixtyone to find out how or ask your school's administrative staff.