Springbreak 2019 for SBCUSD CAPS GOLF students started with the first round of the inaugural league competition. Round 1 was dominated by Hunt Elementary. Special thanks goes out to Principal Kolling and 4th grade teacher Mrs. Mulvaney for joining the students on the trip to the golf course. Hunt's overwhelmed the rest of the competition through scoring volume. Other schools are going to need to step up next round.
All jokes aside, it was a great day for all of the students. We're looking forward to seeing them back on the golf course soon during our weekly sessions at Shandin Hills.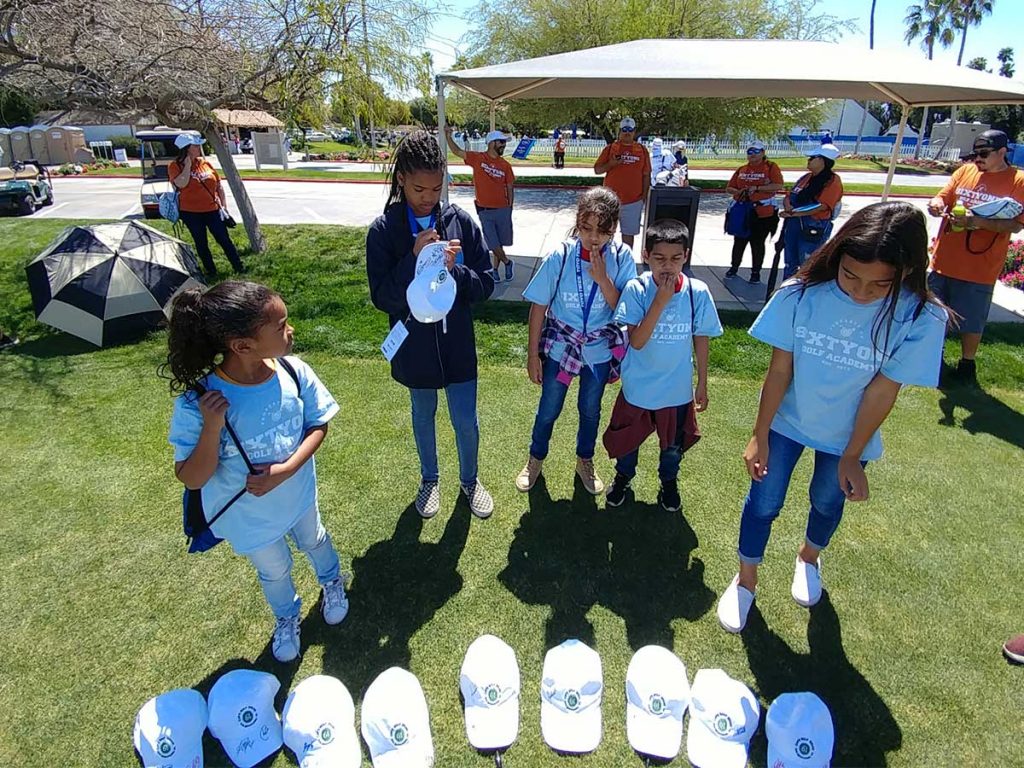 Next up on the Springbreak agenda was a trip to the desert. CAPS GOLF students, along with their parents, visited Mission Hills CC in Rancho Mirage. The students were guests of the LPGA ANA Inspiration golf tournament. They spent a nice sunny day watching golf, competiting to see who could get the most autographs, and getting a backstage look at how a professional golf tournament is run.
You can check out more photos here and here.